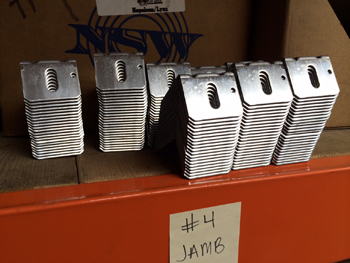 If you keep spending a fortune for garage door service but the system still doesn't function properly, it's time to replace it. You can keep the old opener and many of the parts but you should know that the prices have been reduced and you can find more reliable parts today. In fact, you can do garage door replacement without spending breaking the bank. This way you can enjoy the insulation efficiency of a new door and the power of new opener sensors.
Basic criteria for the selection of garage doors
1. Do you need an overhead door or your space is limited? There are definitely many types of doors for all tastes and all places. You should never get carried away with what other people choose, because ultimately you should purchase a door, which is not only functional in your own space but fits your budget. For example, if you have a limited space, perhaps you should consider getting a roll up garage door.
2. The selection of the material is very important since it is related with the appearance and insulation of the house. The material must be chosen taking into account the weather of your location and you must not neglect to consider the future costs for garage door repair service.
3. Think of the peculiarities of your neighborhood. If it is a dangerous neighborhood, you shouldn't install glass doors and if it's too humid, you shouldn't get wood doors.
4. If there are intense weather and temperature fluctuations, you should give priority to the insulation of the material. Don't forget that insulated garage doors are perfect for the temperatures of the whole house.
5. Give gravity to the technical characteristics of the door and make the necessary replacements in order to be sure that all parts work perfectly with each other and the springs have the efficiency to lift the door. Apart from the overall characteristics, take a minute to check out the warranties given by the manufacturer and you must never fail to compare garage door prices.